History has shown that great leaders are seldom content with doing
things the way they have always been done.
Wayne T. Lawrence
President & CEO
Wayne T. Lawrence is Managing Partner for DRG-NABS Builders, LLC (DRG-NABS), Founder, President and CEO of Diversity Resources Group (DRG), and Managing Partner at DRG Industrial LLC (DRGI). Wayne is an accomplished executive and visionary with over 30 years of experience in the commercial modular construction industry and is a nationally recognized thought-leader in delivering turnkey wood and steel frame modular building solutions throughout North America. Wayne leads DRG-NABS company vision and mission, leveraging his deep expertise in meeting customers' needs and requirements, broad strategic planning and partnerships, and has developed a cohesive team of seasoned, trusted executives and professionals to support his accelerated growth plan.
Prior to DRG and DRG-NABS, Wayne co-founded The Warrior Group, one of the largest modular construction companies in the US and a leader in off-site and modular projects for the federal, commercial, hospitality, medical and residential sectors. During Wayne's tenure, the company grew to over $130M per year, ranking 32nd in the Black Enterprise Top 100 largest African American firms in the US.
Tommy R. Thompson
Partner
Tommy R. Thompson is a Partner at DRG-NABS Builders, LLC, and Founder, President, and CEO of North American Buildings, Inc. Tommy began his career in the financial equipment industry working for Diebold Corporation selling banking equipment. He then went on to start Son Corporation which specialized in modular bank construction and also leasing temporary banks to Credit Unions and Banks across the country. Tommy grew Son Construction into a multi-million dollar business and then sold his interest in 1990. Tommy re-entered the bank construction industry in 2001 when he founded North American Buildings, Inc., located in Wichita, Kansas. North American has delivered Banks and Credit Union facilities in 48 states and has completed over 800 projects since its inception. Tommy is also a successful developer, an accomplished nautical navigator, and a proud veteran of the United States Army.
Wes Carter
Vice President of Sales and Supplier Diversity
Wes Carter serves as the Vice President of Sales and Supplier Diversity for DRG-NABS Builders, LLC. Wes has over 30 years of off-site modular and general construction experience, along with extensive operational, budgetary, and business process reengineering experience with global firms. Wes is focused on strategic growth planning, leveraging his deep expertise in data analytics, rigorous statistical modeling, and forward-looking operational planning to support the accelerated growth plans of DRG-NABS. Wes oversees strategic and tactical planning, business development, sales, marketing, and supplier diversity. Wes brings an executive acumen to actualize DRG-NABS vision in the delivery of the ideal modular construction business model.
John Collette
Director of Sales
John Collette serves as Director of Sales for DRG-NABS Builders. John is an experienced professional that has extensive Sales Management experience in multiple sectors including Telecommunications and Service Providers. For nearly a decade, John worked as a Civil Engineer Inspector for the City of Bryan, TX, and Pepe Engineering in Houston, TX. From there he moved to Wichita, KS, and began his career with AT&T where his assignments took him around the world working with Telecom Malaysia, Telefonica (Atneto), Bell South & Verizon. John also worked with Level 3 Communications & Windstream, both Tier 1 Service Providers. During his tenure with Level 3, John designed a multi-city/multi-state Call Center that spanned 28 states and included 1,200 seats for Safelite Group, Inc. Additionally, John was instrumental in helping to win a multi-million-dollar project with The State of Florida to upgrade their entire data infrastructure including all edge routers & closet switches.
Phil Pattengill
Business Development Lead
Phil Pattengill serves as Business Development Lead at DRG-NABS Builders. Phil is a business development specialist with over 20 years of experience in both inside and outside sales roles spanning many industries. Possessing excellent verbal and written communications with strong interpersonal skills at all levels, Phil brings excellent customer service skills to the DRG team. He is well regarded for his ability to manage and implement timely and cost-effective completion of multiple tasks concurrently. A consummate team player at DRG-NABS, Phil is adept at working hard to support organizational goals while remaining focused on ensuring client and customer satisfaction.
Chad Shaw
Vice President of Pre-construction
Chad Shaw serves as Vice President of Pre-construction for DRG-NABS Builders. With over 20 years of experience in modular building solutions, Chad and his team work together with architects and engineering firms, general contractors, and sub-contractors for both government and private entities. Chad directs all aspects of DRG-NABS pre-construction activities and develops all budgets necessary for estimating bonding requirements, and corporate projections. Chad's leadership and deep expertise create a trusted relationship with customers during the design process, working closely with subcontractors and suppliers to meet the requirements of each project and ensure projects meet customer expectations. Chad ensures that all projects from pre-development agreements, contract development, design management through construction are delivered with the highest level of quality and responsiveness with thorough and meticulous review and oversight.
Jerry Dieker
Senior Project Manager/Team Lead
Jerry Dieker serves as Senior Project Manager and Team Lead for DRG-NABS Builders. For the past 35 years, Jerry served as Director of Project Management, Senior Estimator, and Director of Design Management. He is responsible for pre-construction and construction management activities including contract development and management, estimating and budgeting, project planning and scheduling, factory and subcontractor selection and management, and project management. Jerry has held a General Contractors license for over 30 years and has overseen the delivery of over 500 temporary and permanent bank and credit union facilities across the country.
Sean Nettleton
Senior Project Manager
Sean Nettleton serves as Senior Project Manager for DRG-NABS Builders. Additionally, Sean is the active qualified person on the company's General Contractors License. Sean originally started his career in the Design and Manufacturing side of General Aviation at Beechcraft Aircraft Company where he held a variety of management roles within the Quality Assurance and Safety Management organizations. He spent most of his 26 years in aviation managing processes and products to exceed multiple regulatory agencies' requirements. He has been instrumental in the engineering design for facilities, tooling, and aircraft assemblies. In addition, and simultaneously to his aviation career, Sean worked multiple construction projects satisfying his passion for exploring construction processes and architectural designs, which eventually led to him starting his own construction company.
Jackie Moran
Director of Administration
Jackie Moran serves as Director of Administration for DRG-NABS Builders. As a certified paralegal, she brings over 30 years of accounting, contract, and transactional paralegal work across multiple states to the team and the projects at DRG-NABS. Jackie is responsible for daily, monthly, and annual financial activity including payroll, accounts payable, balance sheet and profit & loss reporting, accounts receivable, sales and personal property taxes, transactional state qualifications, insurance compliance, and audits, contract review, and administration. Jackie excels in process creation and organization and brings a high level of support and customer service to the team and our customers.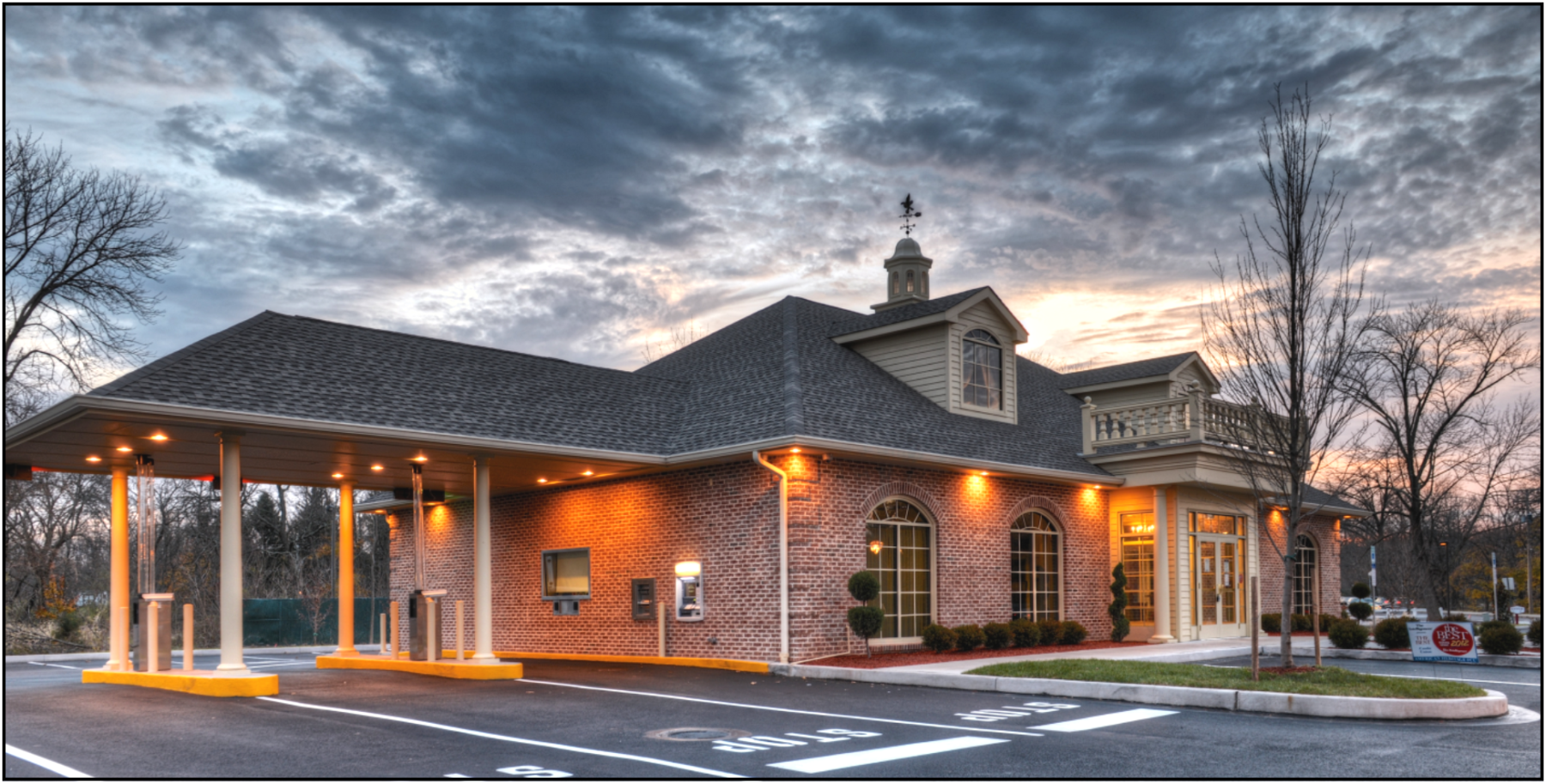 Veterans of Modular Construction
Our quality shines through the hundreds of completed projects and repeat clients that have been impressed by our project management, attention to detail, reliable workmanship, and the many benefits of modular construction.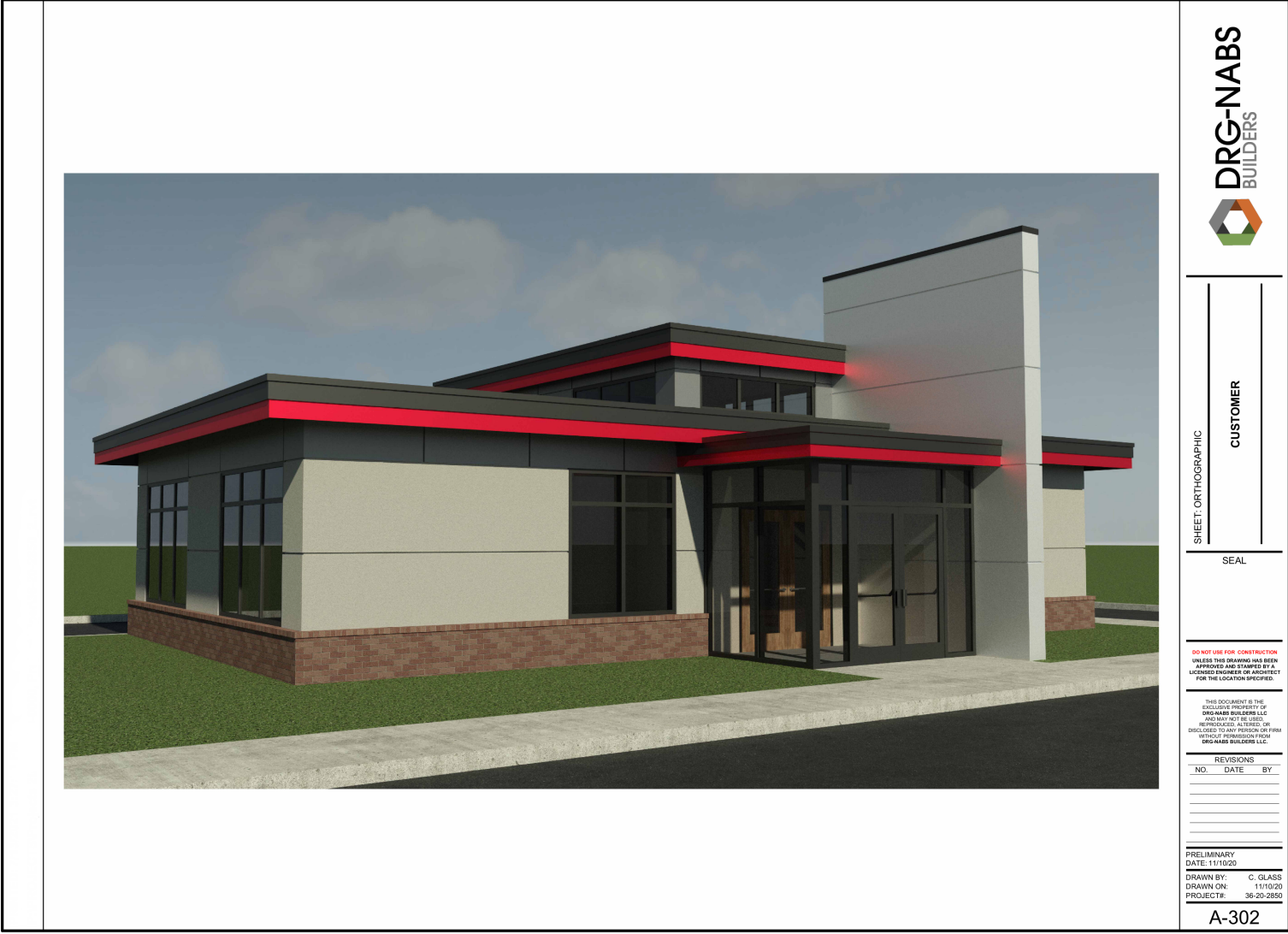 Get a Preliminary No-Cost Design Package
Our team will review your concept or plans and develop a Preliminary Modular Design Package that includes a site plan, floor plan, elevations, budgetary pricing, and a rendering of your new facility.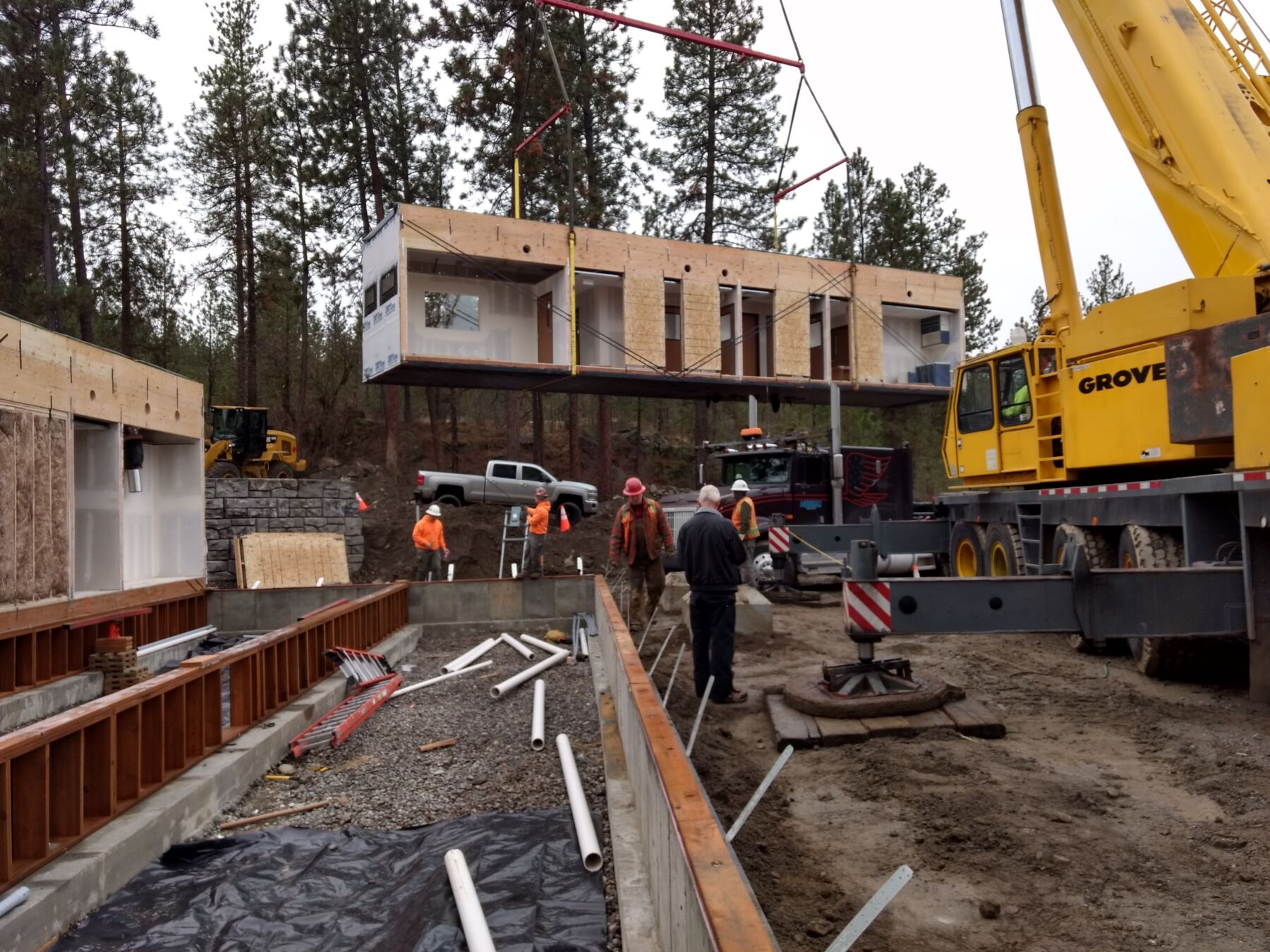 Off-Site Construction Means Faster Completion
DRG-NABS is defined by their expertise and practicality expected of modular construction veterans, bundled with their passion and cutting-edge innovation only found in true industry trailblazers.